ACEOs are affordable and collectible miniature works of art. The only specification is the size: 3.5"x2.5" or 8.9cm x 6.4cm.
As a seller and also a collector, I've always looked for different ways to display these little pieces of art. I want to list as many different ways of displaying them, so that other collectors and potential buyers can see how fun it can be to collect and display them.
I have asked my art friends to provide their own pictures and links and hope you enjoy both the ACEOs and the different ways to display them. I will keep adding to this post rather than create new ones, so I can use one link in my listings.
My thanks to all the wonderful art friends who have been so willing to share their ideas. Clicking on the pictures will take you to the contributor's Etsy shop.
1. Display ACEOs on a tiny easel - from martaharvey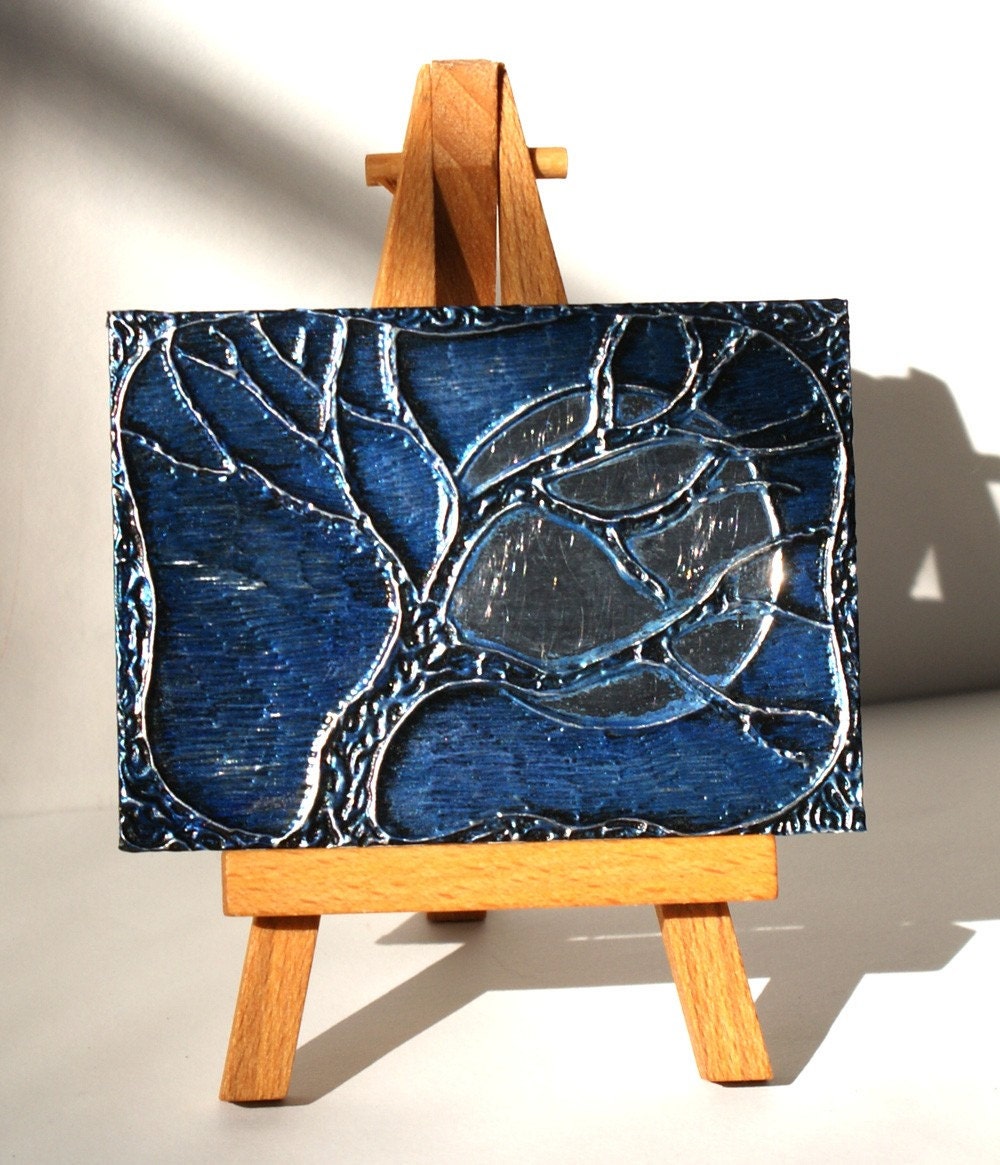 2. Create a mini ACEO galery - from readingsully2

3. Display ACEOs in a painted and distressed wooden frame - from Vintagesnapsandscrap

4. Use magnets to display your ACEOs on your refrigerator - from readingsully2
(you can buy a magnetic frame or make your own by attaching a magnet to the back of an ACEO sleeve)

5. Use a mat and frame to display multiple ACEOs - from arteest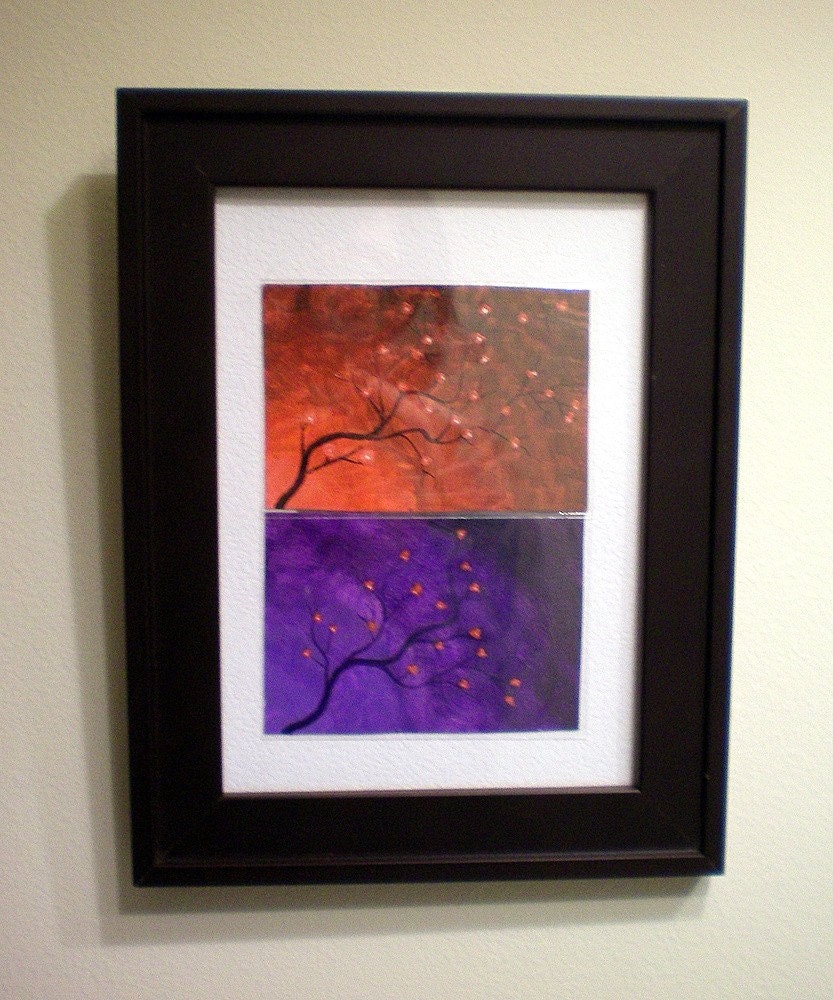 6. Display on a windowsill - from chimeracreation

7. Frame and display on the wall with other art - from chimeracreation

8. Place the ACEOs in sleeves and pin the sleeves to a wall or corkboard - from chimeracreation

9. Display in a custom made ACEO box - from readingsully2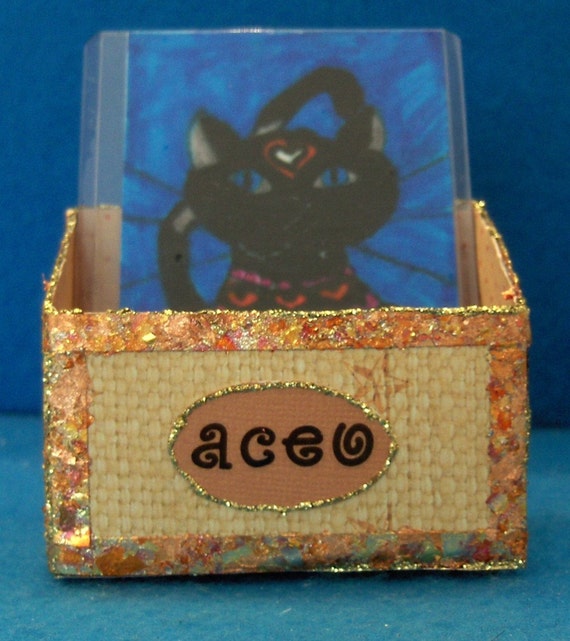 10. Display your collection in a binder - from laurali
(You can get 9-pocket acid-free binder sheets from comic book shops)

11. Mat and frame the ACEO in a larger frame - from MoranArtwork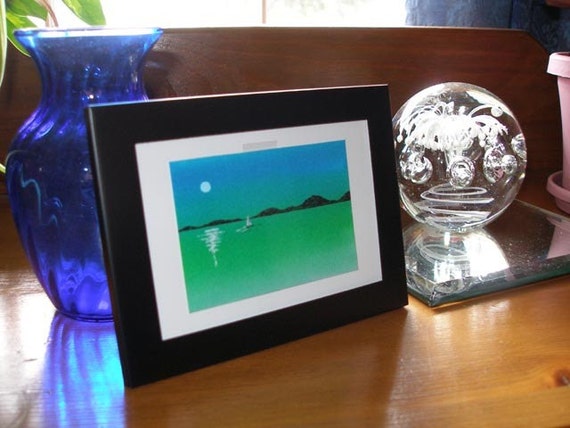 12. Hang on a line with clothes pins - from LittleGreenJellyBean

13. Display in an unlined journal using photo corners - from LittleGreenJellyBean

14. Get a mat to fit any frame and display a set of ACEOs - from MartaHarvey